MECHANICAL KEYBOARD GUIDE
[fitting room]
MECHANICAL KEYBOARD GUIDE
[fitting room]
The Bump is the feeling and sound the key makes when pressed. This is determined by which switch is used.
The Sandstone is currently stocked with red switches. We decided that this switch style was best for the Hypegeek to game and use as a daily typer.
Red aka Linear.
The key moves straight up and down without any tactile feedback or clicking noise. Key glides smoothly to the bottom with no other action. Preferred switch for gamers.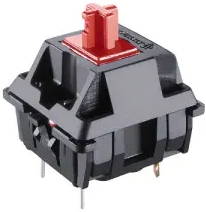 Blue aka Clicky
The key makes an audible noise beyond the minimum plastic noise. Great for those who want a distinct indication of a key press and love the "clicky" sound.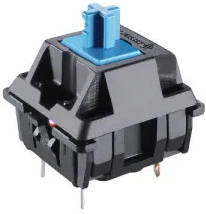 Brown aka Tactile
The switch provides a noticeable bump in the middle of travel to let you know that the key has been registered. Sometimes seen as the in-between of Blue and Red.