EXPRESSION OF ELEVATED GAMING CULTURE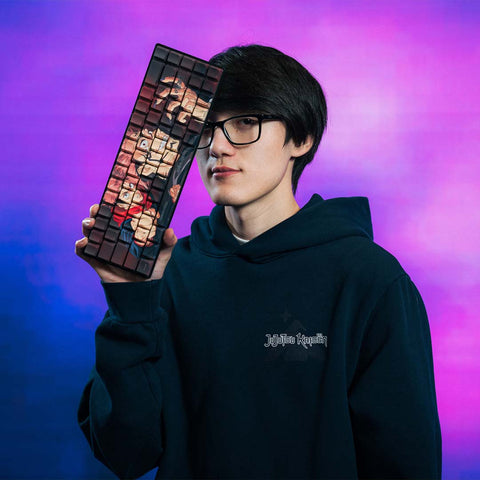 Created for Competition
"Higround keyboards feel faster and smoother than any other keyboard I've used. They up my performance and I can tell they are top quality. I've been using Higround keyboards in my competitions and I can tell my performance has gotten better. They definitely given me an edge in a lot of situations and to be honest they are just goated."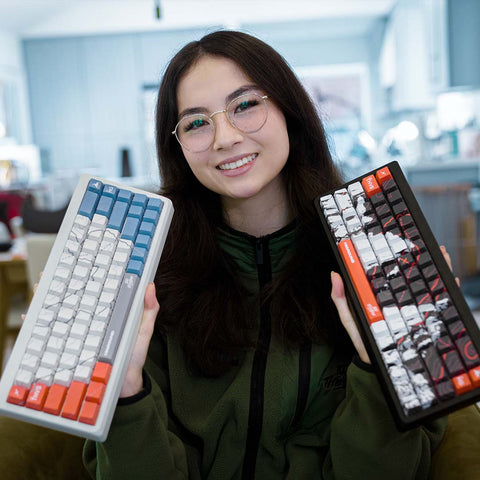 The Perfect 65% Keyboard
"Seriously, I haven't found another keyboard on the market that's this well-built right out of the box. The quality is just on a whole different level."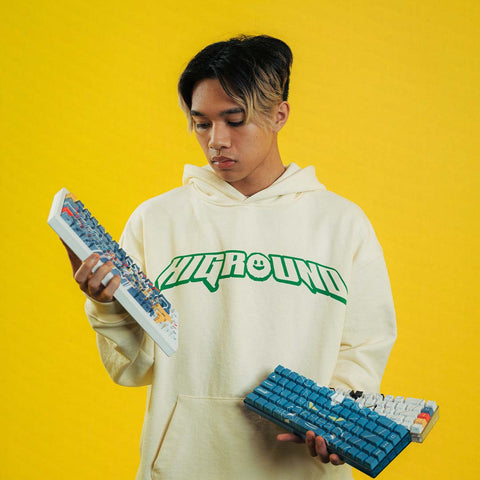 Craftsmanship and Quality
"Higround brings something to gaming that has never been done before. From an aesthetic perspective, of course, but even more so with the ability it has to to bring the world of gaming together with the rich history of pop culture, fandoms, iconic and impactful collaborations. Higround keyboards provide the best out of box experience of anything I've ever used that screams craftsmanship and quality."
LOOK BETTER UP HERE.
Higround's innovative approach to gaming peripherals combines the aesthetics of modern and retro art with the performance of tournament-ready hardware to create a perfected experience straight from the box. We've reimagined premium keyboards to deliver unparalleled performance, feel, and acoustics, pushing you to new heights of expression. Look better up here.
VIEW ALWAYS ON
FEATURED ON
"Higround Topographic Keys Map Out a Higher Realm of Mechanical Keyboards" "Their boards not only come with eye-catching designs but come outfitted with all manner of upgrades over a standard gaming keyboard, like sound-dampening materials and lubed switches, which make for a killer typing experience."

"I'm also quite happy with what's going on under the keycaps. Mechanical switch choice can be a very personal matter, but I definitely appreciate Higround's use of custom switches in both boards."