Skip to product information
click me for typing sounds
AMETHYST Base 65 Keyboard
Our signature 65% keyboard (dedicated arrow keys) with ABS keycaps. Features hot-swappable switches, aluminum plate, and silicone dampening foam. 
Limit 2 per customer. All sales are final.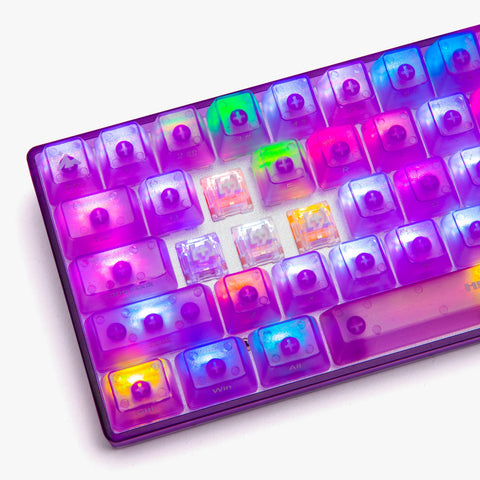 EASY TO CUSTOMIZE AND HOT-SWAP
Choose how your keyboard sounds and feels by hot-swapping in your favorite switches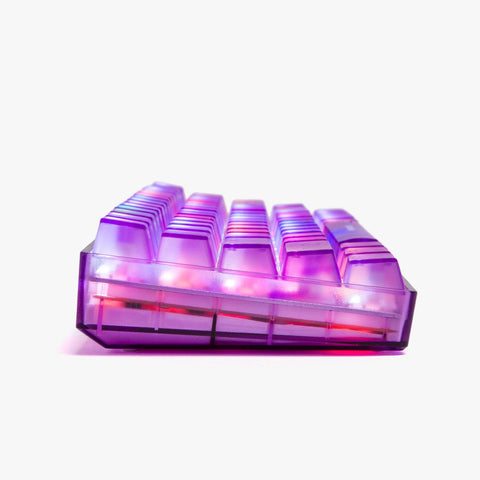 WEIGHTED FEEL + THOCC
Dual silicone dampening foam in between the plate, PCB, and in the frame to deepen sound and increase weight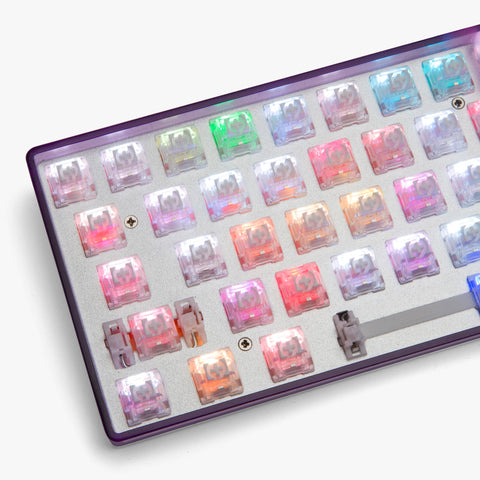 DURABLE PLATE AND ENHANCED ACOUSTICS
Our aluminum plate reflects vibrant RGB and makes any switch sound crisp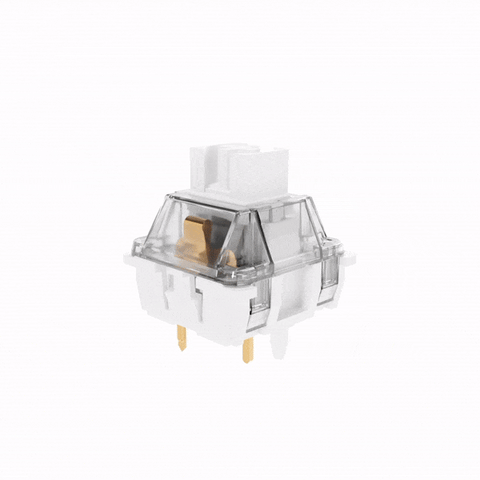 WHITE FLAME SWITCH
Pre-lubed switches co-designed by Higround and TTC. This is a linear switch with a silver-plated spring. 23.5mm length, 1.6mm actuation point, 3.6mm of total travel, and 45 grams of downward force
100%
of reviewers would recommend this product to a friend
Reviewed by Constantino R.
Verified Buyer
Plug and Play
Sounds amazing, no stab rattle. Just a great product! Would recommend to anyone.
I recommend this product
Beautiful keyboard
So clean. I bought it as much for the nostalgia as anything, but it ended up looking incredible. I could not be happier
I recommend this product
Good but makes ouchies
Punched my desk accidentally hit keyboard needed stitches after…
I recommend this product
Reviewed by Guillermo De La G.
Verified Buyer
Best Keyboard I ever owned
Everytime I type a key in, is like music flowing through my ears and the inner child in me gets soo excited that I keep typing nonsense just to keep hearing that beautiful clacking of my keyboard. Highly Recommend.
I recommend this product