Skip to product information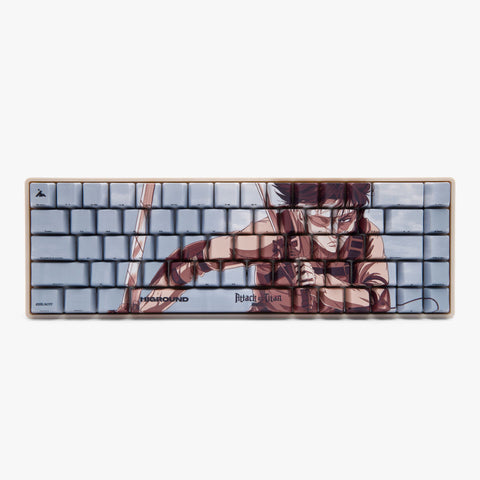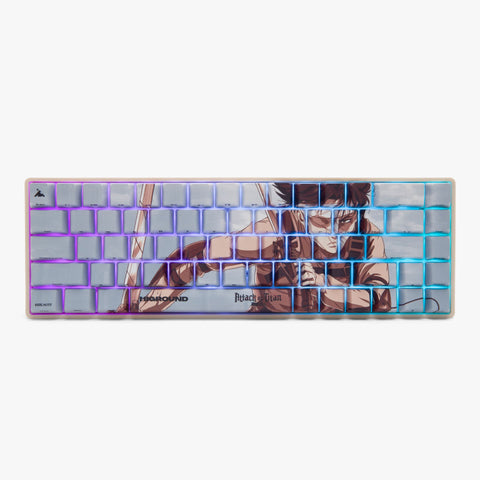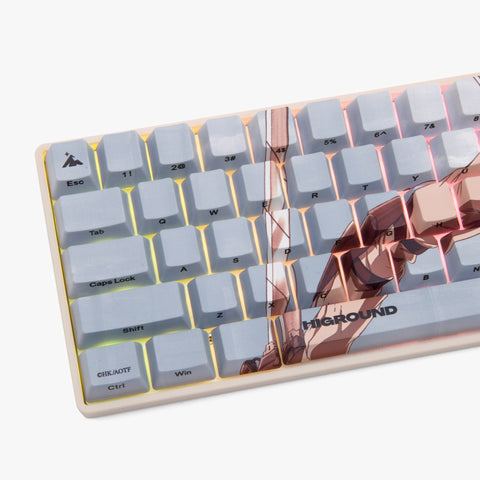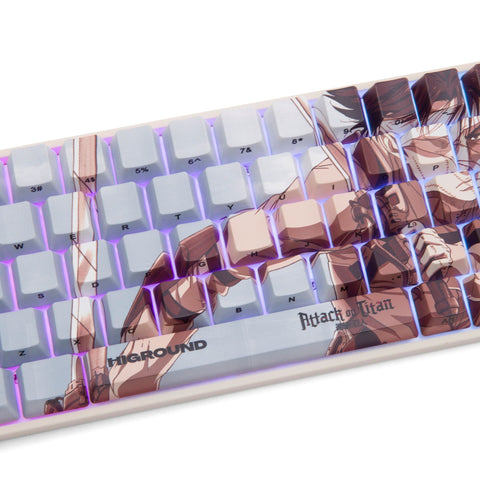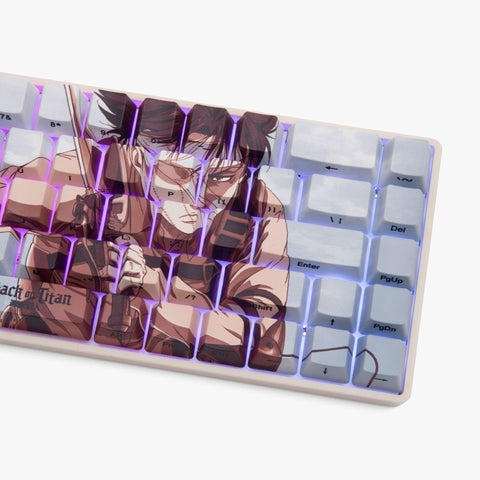 AOT2 x HG Base 65 Keyboard - LEVI
Our signature 65% keyboard (dedicated arrow keys) with dye-sub PBT keycaps. Features hot-swappable switches, aluminum plate, and silicone dampening foam. 
Limit 2 per customer. All sales are final.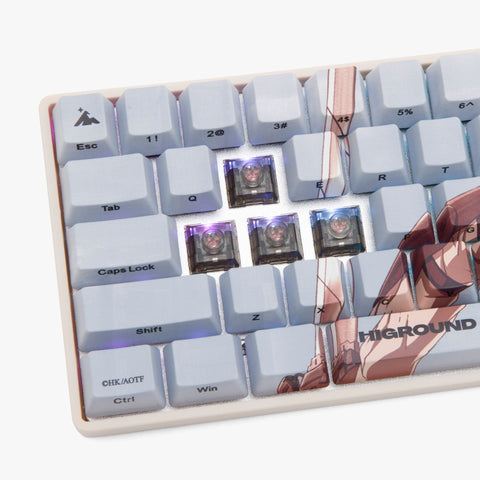 EASY TO CUSTOMIZE AND HOT-SWAP
Choose how your keyboard sounds and feels by hot-swapping in your favorite switches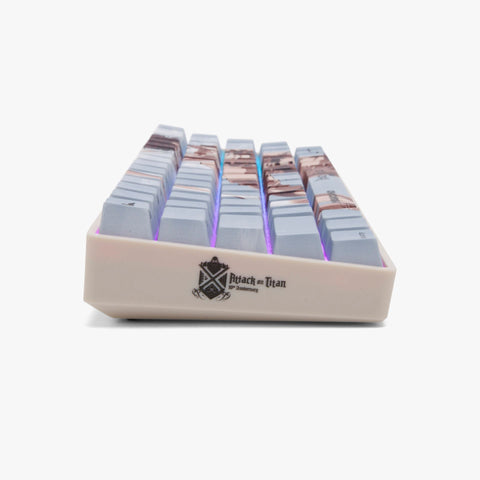 WEIGHTED FEEL + THOCC
Dual silicone dampening foam in between the plate, PCB, and in the frame to deepen sound and increase weight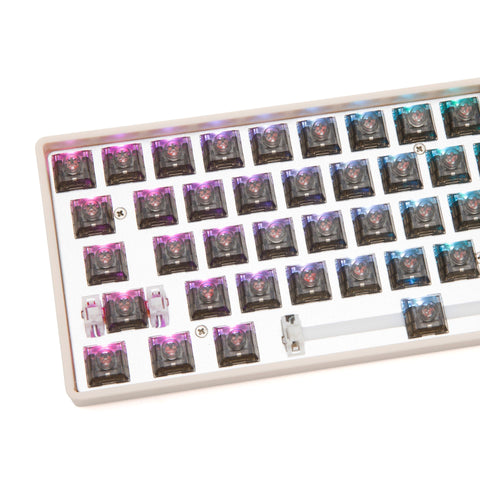 DURABLE PLATE AND ENHANCED ACOUSTICS
Our aluminum plate reflects vibrant RGB and makes any switch sound crisp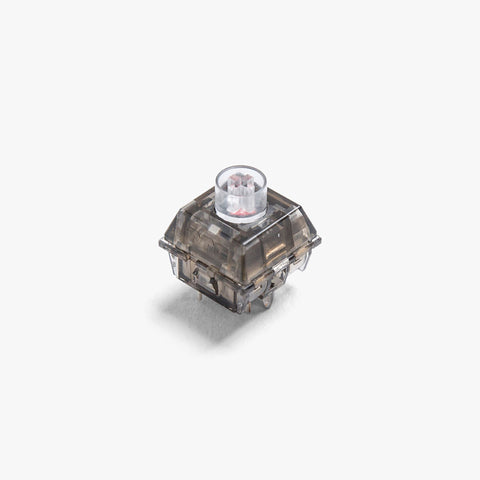 TITAN HEART SWITCHES
These pre-lubed linear switches feature an actuation force of 42 grams, and actuation point of 1.2mm, and total travel span of 3.6mm. Each switch has a lifespan of 100 million keystrokes, and contains a 23mm gold plated spring.